Cloud Solutions Made Easy
Simple - Affordable - Headache Free
AdvaTech can help you migrate to the cloud at the speed that works for your organization with a variety of AdvaStart™ Cloud Solutions. Data security is one of the most important things to both consumers and companies. Protecting information from cyber attacks and prying eyes can be challenging though. Most companies don't have onsite cloud storage solutions to protect their data so they leave it up to chance that their data security isn't breached. At AdvaTech Solutions, we provide affordable off-site cloud storage solutions for companies just like yours.
Our Cloud Solutions Services
Data protection is only part of what our cloud services can do for your company. In addition to securing your data and giving you peace of mind, we provide the following services:
Multiple Cloud Applications
Cloud Backup and Disaster Recovery
Cloud Servers
Cloud VoIP Systems
All of our services are designed to be cost effective and increase productivity within your company. Hosting your data onsite can be very expensive and require an entire team to keep up with it. Rather than waste money on buying the right equipment and hiring the right people, you can work with us to store your data on our secure cloud.
Our monthly flat-rate price is all inclusive for everything you need for securely storing your company's information and data. With us, you'll never have to worry about losing precious data again.
Avoid Security Breaches With AdvaTech Solutions
IT solutions can be costly for companies. With AdvaTech you're getting the best in the business for a great flat-rate price. Quit worrying about data storage and leave that to us. For more information contact us today!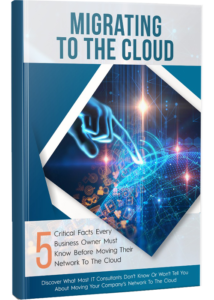 "5 Critical Facts Every Business Owner's Must Know Before Moving To The Cloud" Discover What Most IT Firms Don't Know Or Won't Tell You About Moving Your Company's Network To The Cloud.