Free Executive Brief Reveals
"12 Little-Known Facts and Insider Secrets Every Business Owner Should Know About Backing Up Their Data and Choosing a Remote Backup Service"
Important To Your Business
If your data is important to your business and you cannot afford to have your operations halted for days – even weeks – due to data loss or corruption, then you need to read this report and act on the information shared. This report will outline the most commonly made, costly mistakes that most small business owners make with their data backups.
Important to your business
What remote, offsite, or managed backups are, and why EVERY business should have them in place.
7 critical characteristics you should absolutely demand from any remote backup service; do NOT trust your data to anyone who does not meet these criteria.
Where tape backups fail and give you a false sense of security.
Frightening trends, cases, and questions every business owner should know and consider regarding data security.
The single most important thing to look for in a remote backup service provider.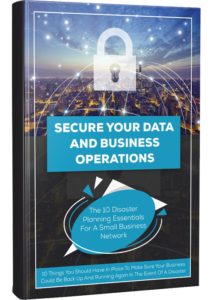 We started working with AdvaTech in late 2009 and have been very satisfied with the services. Not only does AdvaTech respond quickly to our problems and needed fixes, they have been very good about helping us find solutions to other things like adapting to more users, location moves, network upgrades, etc.

Gary C.
CFO, Solution Focused – Efficient IT Support – Great Value
The single biggest benefit of working with AdvaTech is being able to trust when I send in a request, or need help ordering new devices, the job will get done, and be done properly. Customer service is one million times friendlier that the firms we've used in the past and they are always willing to go above above and beyond to help me figure out how to fix problems for good.

Elizabeth C.
Office Manager, Problems Fixed for Good – Seamless Transition – Worth the Money