Expert Microsoft 365 Support and Consulting
Microsoft 365 Support and Consulting for Small and Medium Sized Businesses
25+ Years of Excellent Service
Is Your Small to Medium Business Struggling with Onsite Servers, Data Management, and a Distributed Workforce
Microsoft 365 is an all-in-one cloud-based platform designed to help small and medium businesses better manage their onsite servers, data storage, and distributed workforce. This all-in-one solution provides a secure, reliable, and cost-effective platform for businesses to streamline their workflow and manage their data. With Microsoft 365, businesses can focus on growing their business instead of managing servers and data.
The 6 Undeniable Benefits of Microsoft 365 Support for Small to Medium Businesses
Absolute Flexibility
With Microsoft 365, you can work from anywhere, on any device, providing you with the flexibility to adapt to changing work environments effortlessly.
Advanced Cloud Capabilities
Microsoft 365 harnesses the power of the cloud, providing secure and scalable storage solutions. Store your data in the cloud and access it whenever you need it, ensuring reliable and efficient data management.
Enhanced Productivity
Increase your team's productivity with the wide array of applications available in Microsoft 365, including Word, Excel, PowerPoint, and more. These tools streamline your workflows and optimize your business processes.
Predictable Costs
Microsoft 365 operates on a subscription-based model, allowing you to scale your business without significant upfront costs. Enjoy predictable monthly expenses that align with your budget.
Improved Security
Microsoft 365 prioritizes data security, employing robust measures such as data encryption, multi-factor authentication, and built-in compliance controls. Protect your sensitive information and ensure regulatory compliance.
Professional Support
AdvaTech provides comprehensive Microsoft 365 support for its users, ensuring that you have access to expert guidance whenever you need it. Benefit from their industry-leading expertise and resolve any issues promptly.
Microsoft 365 Support and Consulting
At AdvaTech Solutions, we specialize in Microsoft 365 consulting and support. With a profound understanding of the unique needs of small and medium businesses, our experienced Microsoft 365 support professionals offer comprehensive managed services to help your business thrive. Trust us to handle your Microsoft 365 needs and experience the peace of mind that comes with a dedicated team. Let AdvaTech Solutions assist your business in achieving success through the benefits of managed Microsoft 365 support.
Microsoft Azure
AdvaTech empowers small to medium businesses by leveraging Microsoft Azure, enabling them to eliminate the reliance on physical servers. Experience secure, scalable, and cost-effective cloud computing solutions tailored to your specific needs. Trust AdvaTech to guide your transition to a serverless environment.
Microsoft SharePoint
AdvaTech empowers small to medium businesses with streamlined collaboration using Microsoft SharePoint and OneDrive, eliminating physical file servers. Safely share data across locations, fostering seamless productivity and flexible remote work environments. Trust AdvaTech for efficient IT data management solutions.
Microsoft Teams
AdvaTech empowers small to medium businesses by leveraging Microsoft Teams, creating virtual office environments for seamless collaboration and communication among employees, regardless of their location. Boost productivity and connectivity with AdvaTech's expertise.
Microsoft 365
AdvaTech, the industry leader in Microsoft 365 solutions, enables small to medium businesses with efficient tools for seamless collaboration, secure communications, enhanced productivity, and streamlined workflows. Elevate your business with AdvaTech's expertise.
Quick and Easy Onboarding
Step 1Sign Up
For Services
Step 2We Conduct an IT Assessment and
Report the Findings
Step 3Start Getting
Support
AdvaTech Solutions Benefits
Expert Microsoft 365 Support and Consulting
25+ Years of Reliable IT Support
We Understand Your Technology Challenges
A local IT Support Business (not a one-man band)
Fast IT Support (no waiting days for a response)
IT Support Planning (Avoid Business Interruptions)
Faster IT Systems Allowing For Better Productivity
Fixed Monthly Costs, Allowing For Easy Budgeting
Regular Reporting So You Know What's Happening
Reduced Downtime With Proactive Monitoring
HEAR WHAT OUR CLIENT HAVE TO SAYWE LOVE THEM
Not Ready to Book a Discovery Call Yet?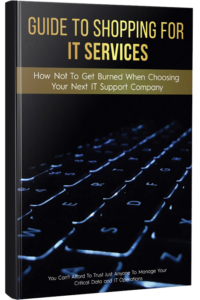 "What Every Small Business Owner Must Know About Protecting And Preserving Their Company's Critical Data And Computer Systems"
This report will outline in plain, non-technical English common mistakes that many small business owners make with their computer network that cost them thousands in lost sales, productivity, and computer repair bills, as well as providing an easy, proven way to reduce or completely eliminate the financial expense and frustration of these oversights.