Professional Dallas IT Services for Small to Medium Businesses
Get Reliable and Cost-Effective IT Services in Dallas
25+ Years of Excellent Service
Why Small and Medium Businesses Need IT Services
AdvaTech Solutions is an experienced IT Services provider in Dallas, Texas. Our IT solutions are designed to help small to medium businesses get the most out of their IT services. With our IT services, you won't need to worry about draining your resources, money, and time on IT issues. Our professional team of IT experts will help you create a straightforward, cost-effective, and stress-free IT solution for your business.
Unlock the Benefits of IT Services With AdvaTech Solutions
Comprehensive Technology Management
Experience seamless IT management and support with AdvaTech Solutions. Our team of skilled IT professionals ensures reliable, efficient services for your computers, servers, cloud, and applications. Say goodbye to IT headaches and hello to business growth. Trust AdvaTech to safeguard your technology infrastructure.
Increase Operational Efficiency
AdvaTech Solutions offers IT services that help increase efficiency within small to medium businesses. Our services provide an end-to-end solution to optimize workflow, automate processes, and reduce manual tasks. This helps business owners to focus on more important aspects of their operations and save time.
Improved Security
AdvaTech Solutions helps to protect your data and systems against threats with our IT services. Our services employ advanced cybersecurity measures to help ensure that your data is always secure and protected from any potential threats.
Scalable IT Solutions
Rest easy knowing AdvaTech Solutions has your business's IT needs covered. Our scalable solutions are designed to grow with you, providing the most up-to-date and efficient services. Trust our expertise for tailored IT managed services that keep your operations running smoothly.
Cost Savings
AdvaTech Solutions offers cost-effective IT services that help to reduce costs for small to medium businesses. We provide the tools and resources necessary for efficient IT operations, helping you to save money on IT expenses. Our solutions are tailored to your specific business needs, allowing you to get the most out of your IT budget.
Stress-Free IT Solutions
Our managed IT services are designed to be stress-free. We provide 24/7 monitoring, so you don't have to worry about monitoring and managing. We also offer regular maintenance to keep your systems running smoothly and securely. With AdvaTech Solutions, you can rest easy knowing that your IT needs are taken care of.
Leverage IT Services for Business Growth
Leveraging expert IT services can be a fantastic way to boost business growth. Our team of experienced IT professionals can help maximize efficiency and drive-up productivity by streamlining your company's IT infrastructure. By leveraging the latest technologies, we can ensure that our clients get the most out of their investment in IT services.
We offer comprehensive IT solutions for businesses of all sizes. Our IT services include:
Quick and Easy Onboarding
Step 1Sign Up
For Services
Step 2We Conduct an IT Assessment and
Report the Findings
Step 3Start Getting
Support
AdvaTech Solutions Benefits
Expert IT Services and IT Consulting
25+ Years Delivering Reliable IT Services
We Understand Your Technology Challenges
A local IT Services Business (not a one-man band)
Fast Support (no waiting days for a response)
IT Planning (Avoid Business Interruptions)
Faster IT Systems Allowing For Better Productivity
Fixed Monthly Costs, Allowing For Easy Budgeting
Regular Reporting So You Know What's Happening
Reduced Downtime With Proactive Monitoring
HEAR WHAT OUR CLIENT HAVE TO SAYWE LOVE THEM
Comprehensive Technology Management and Support
AdvaTech Solutions offers comprehensive technology management and support for your computers, servers, cloud, and applications at a reasonable flat monthly rate. Our Dallas IT Managed Services provide a cost-effective and stress-free solution to address all of your IT needs, so you can focus on growing your business.
Custom IT Services Project Support
Are you looking for help with a custom IT project? AdvaTech has been delivering IT Solutions for over 25 years. We can provide planning, procurement, implementation, and management of your IT project. With our expertise and reliability, you can trust us to deliver your project on-time and on-budget.
The Most Experienced IT Services Provider in Dallas
At AdvaTech Solutions we have over 25 years of experience managing IT systems for small and medium sized businesses. We are always available to answer any questions or concerns you may have to ensure that your business is up-to-date with the latest technologies. Contact us today to learn more about our Managed IT services and how we can help you stay ahead of the curve.
Not Ready to Book a Discovery Call Yet?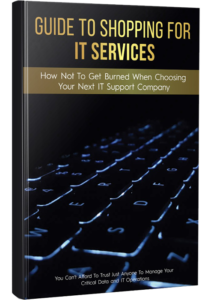 "What Every Small Business Owner Must Know About Protecting And Preserving Their Company's Critical Data And Computer Systems"
This report will outline in plain, non-technical English common mistakes that many small business owners make with their computer network that cost them thousands in lost sales, productivity, and computer repair bills, as well as providing an easy, proven way to reduce or completely eliminate the financial expense and frustration of these oversights.