Backup and Disaster Recovery Dallas
Protecting Your Onsite and Cloud Data With Immutable Dallas Backup and Disaster Recovery
25+ Years of Excellent Service
Managed Backup and Disaster Recovery for Small and Medium Businesses
AdvaTech's reliable Dallas based Backup and Disaster Recovery Service offers numerous advantages for businesses. By creating regular backups of onsite data as well as your data stored in the cloud, you can ensure that your valuable information is safeguarded against potential threats such as hardware failures or cyber security attacks. Additionally, it minimizes downtime by enabling swift data restoration, thereby maintaining uninterrupted business operations.
A Comprehensive Backup and Disaster Recovery Service with Immutable Backups Offers a Range of Benefits, Including:
Data Protection
With regular backups, businesses can protect their data from various threats such as hardware failures, natural disasters, and cyberattacks. Immutable backups add an extra layer of security by making the data unchangeable, preventing any unauthorized modifications.
Scalability and Flexibility
A robust backup and disaster recovery service allows for scalability and flexibility, accommodating the changing needs of businesses. As data volumes grow or new cloud services are adopted, the backup solution can adapt and expand accordingly, ensuring continuous data protection.
Regulatory Compliance
Immutable backups play a crucial role in meeting regulatory compliance requirements, especially when dealing with sensitive data. By securely storing and managing data with immutability features, businesses can demonstrate adherence to industry standards and regulations.
Minimal Downtime
In the event of a disaster or data loss, a robust backup and disaster recovery service ensures swift data restoration. This minimizes downtime and allows businesses to resume operations quickly, reducing potential revenue loss and maintaining customer satisfaction.
Cloud Data Protection
Many businesses rely on cloud services such as Microsoft Azure and Google Cloud for storing and managing their data. A comprehensive backup and disaster recovery service extends its protection to these cloud environments, ensuring that data stored in Microsoft and Google Cloud is backed up and can be restored if needed.
Onsite Data Protection
A reliable backup and disaster recovery service not only protects data stored in servers but also ensures the safety of onsite data. By creating backups of both physical and virtual servers, businesses can recover their critical data and applications efficiently.
Backup and Disaster Recovery Dallas
At AdvaTech Solutions, we take pride in being the experts in Backup and Disaster Recovery consulting and support for small and medium businesses. Our team of skilled professionals understands that each business has unique needs that require tailored solutions. That's why we offer comprehensive managed Backup and Disaster Recovery to help your business thrive in the face of potential data loss or system failures. With our assistance, you can experience peace of mind knowing that you have a dedicated team managing all your Backup and Disaster Recovery needs. Let AdvaTech Solutions take care of your data protection and system recovery services, and help your business achieve success.
Automated Backups
Enhance data security and minimize service interruptions by implementing automated backups for onsite data, servers, and cloud services. Whether based on time or specific events, these backups ensure consistent data protection and uninterrupted service availability.
Flexible Data Restores
Effortlessly restore entire devices through bare-metal recovery or selectively retrieve specific objects from Microsoft 365 or Google Workspace using file-level recovery. Enjoy seamless and flexible data recovery options that cater to your specific needs, ensuring minimal downtime and maximum productivity.
Instant Offline Export
Safeguard your data and email mailbox by creating an offline copy. Easily export your M365 and Google Workspace backup data to PST format, DOCX, and other native formats ensuring you have a secure and accessible backup solution at your fingertips. Protect your valuable emails and maintain control over your data.
Storage Locations
Maximize your disaster recovery capabilities by having the ability to choose your desired backup storage region or utilize multiple storage locations. This ensures that you can meet your specific objectives for recovering and safeguarding your data.
Versioning and Retention
Effortlessly adhere to regulations and organizational requirements by retaining as many backup copies as necessary. Additionally, enjoy the convenience of browsing and restoring previous versions of M365 or Google Workspace data whenever needed.
Encryption
Rest assured that your data remains secure at all times. We employ AES256 encryption to protect your data while it is at rest, and TLS 1.2 to ensure the secure transmission of data while it is in transit. Your information is safeguarded using industry-standard encryption protocols.
Immutable Backups
Immutable backups are a powerful data protection measure that ensures the integrity and security of your information. By making backup copies unalterable and resistant to modifications or deletions, immutable backups provide an added layer of defense against ransomware attacks and unauthorized tampering, preserving your data in its original state.
Disaster Recovery and Regulatory Compliance
Regulated industries face stringent compliance requirements for data backups. These include ensuring data integrity, encryption, retention periods, and auditability. Compliance frameworks like HIPAA, GDPR, and PCI-DSS outline specific guidelines for backup processes. Meeting these requirements is essential to protect sensitive information and avoid legal repercussions or financial penalties.
Active Data Backup Monitoring
Enhance your backup operations with active data backup monitoring. Stay informed through email alerts that promptly notify you of any abnormal events, ensuring a seamless and efficient backup process. Keep your data protected and minimize the risk of potential disruptions or data loss.
Quick and Easy Onboarding
Step 1Sign Up
For Services
Step 2We Conduct an IT Assessment and
Report the Findings
Step 3Start Getting
Support
AdvaTech Solutions Benefits
Expert Backup and Disaster Recovery Specialist
Data Protection and Security
Minimized Downtime and Disruptions
Easy Data Recovery Options
Flexible Backup Configurations
Enhanced Disaster Recovery Readiness
Seamless Server and Cloud Backups
Efficient Onsite/Cloud Data Management
Reliable Data Backup Solutions
Business Continuity Support
HEAR WHAT OUR CLIENT HAVE TO SAYWE LOVE THEM
Not Ready to Book a Discovery Call Yet?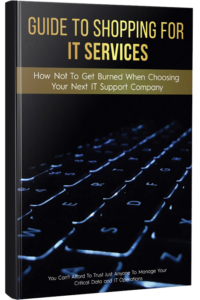 "What Every Small Business Owner Must Know About Protecting And Preserving Their Company's Critical Data And Computer Systems"
This report will outline in plain, non-technical English common mistakes that many small business owners make with their computer network that cost them thousands in lost sales, productivity, and computer repair bills, as well as providing an easy, proven way to reduce or completely eliminate the financial expense and frustration of these oversights.