Unmatched IT Support Expertise
Affordable, Responsive, and Dependable IT Support
25+ Years of Excellent Service
Businesses in Dallas
Rely on IT Support Companies for Secure Operations
As a small to medium business owner in Dallas, you understand the critical role that IT support plays in maintaining secure and efficient operations. Partnering with the right IT support company can provide the expertise and reassurance you need to protect your business. At AdvaTech Solutions, we specialize in delivering comprehensive IT support tailored to the unique requirements of small and medium businesses nationwide.
A Few Benefits of AdvaTech's Managed IT Support Solutions
Rapid Response
Experience lightning-fast technical support that minimizes downtime, resolves issues quickly, and keeps your business moving forward without skipping a beat.
Regulatory Compliance Expertise
Stay ahead of complex regulations effortlessly. Benefit from the knowledge and guidance of IT Support professionals who specialize in regulatory compliance, safeguarding your business and avoiding costly penalties.
Budget-Friendly
Get the most out of your IT investments while staying within budget. Managed IT support services provide cost-effective solutions tailored to your needs, ensuring maximum value for your investment and all for a flat monthly rate.
Boosted Efficiency
Enjoy faster computers and network performance, empowering your team to work more efficiently, increase productivity, and deliver results with ease.
Seasoned IT Professionals
Gain peace of mind knowing that your IT infrastructure is in the hands of experienced and knowledgeable experts. Tap into the skills of seasoned IT professionals who understand your industry and can address your unique challenges effectively.
Happier Staff
Empower your employees with reliable and efficient technology solutions. With managed IT support services, they can focus on their core responsibilities, free from frustrating tech issues, leading to increased job satisfaction and a happier, more engaged workforce.
Comprehensive IT Support Solutions
At AdvaTech Solutions, we understand the unique needs of businesses in Dallas. Our team of experienced IT support professionals offers comprehensive managed IT support services that can help your business thrive. With our flat-rate pricing, you can depend on us for computer and laptop support, applications support, server support, network security, Microsoft 365 support, and more – all at an affordable flat monthly rate. Our goal is to provide you with peace of mind, knowing that your IT needs are taken care of by a dedicated team. Experience the benefits of managed IT support and let us help your business succeed.
Helpdesk
(Remote IT Support)
At AdvaTech, we prioritize swift and efficient IT support. Speak directly with our DFW-based IT Support technicians for prompt assistance. With our remote support capabilities, most issues are resolved quickly and efficiently, minimizing disruptions to your business. If necessary, we dispatch technicians promptly.
Onsite IT Support
At AdvaTech, our engineers deliver remote support to resolve most business issues promptly. If necessary, we'll schedule an on-site visit to inspect and troubleshoot problems, ensuring optimal IT performance and preventing outages.
Staff Onboarding / Offboarding
At AdvaTech, we streamline staff onboarding and offboarding processes, including asset procurement and management. Our experts preconfigure computers for immediate use, ensuring a seamless transition while maintaining cybersecurity measures.
24x7x365 Server, PC, and Network Monitoring
With our 24×7 network monitoring, we can detect and resolve potential issues before they become critical. You can trust our proactive approach to keep your network running smoothly, minimizing disruptions to your business operations.
Proactive Maintenance (PC's/Server's)
Regularly scheduled after-hours maintenance is crucial for network uptime. Our expert team of IT professionals perform maintenance on servers, PCs, and network equipment to optimize functionality. Prevent unexpected downtime and minimize disruptions with our proactive approach. Trust us to keep your network efficient as you grow your business.
Data Backup Monitoring and Testing
Ensuring data backups are regularly monitored and tested is crucial for business continuity. It safeguards against data loss, enables swift recovery, and provides peace of mind in the face of potential disruptions.
Vendor Management
As your centralized technology hub, AdvaTech collaborates with your internet provider, copier companies, hardware vendors, and software providers to ensure compatibility and seamless integration. Trust us to manage your technology vendors and keep your IT infrastructure running smoothly.
Technology Business Reviews
Technology business reviews are crucial for staying ahead in a rapidly evolving landscape. On a scheduled basis, our expert team assesses your technology needs, identifies opportunities, and provides tailored solutions to enhance efficiency and security.
Quick and Easy Onboarding
Step 1Sign Up
For Services
Step 2We Conduct an IT Assessment and
Report the Findings
Step 3Start Getting
Support
AdvaTech Solutions Benefits
Expert IT Support in Dallas
25+ Years of Reliable IT Support
We Understand Your Technology Challenges
A local IT Support Business (not a one-man band)
Fast IT Support (no waiting days for a response)
IT Support Planning (Avoid Business Interruptions)
Faster IT Systems Allowing For Better Productivity
Fixed Monthly Costs, Allowing For Easy Budgeting
Regular Reporting So You Know What's Happening
Reduced Downtime With Proactive Monitoring
HEAR WHAT OUR CLIENT HAVE TO SAYWE LOVE THEM
Not Ready to Book a Discovery Call Yet?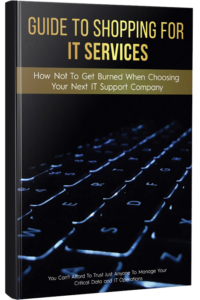 "What Every Small Business Owner Must Know About Protecting And Preserving Their Company's Critical Data And Computer Systems"
This report will outline in plain, non-technical English common mistakes that many small business owners make with their computer network that cost them thousands in lost sales, productivity, and computer repair bills, as well as providing an easy, proven way to reduce or completely eliminate the financial expense and frustration of these oversights.