Get the Most Out of Your Business with Hosted VoIP Phone Services
Reliable and Cost-Effective VoIP Phone Services
25+ Years of Excellent Service
Managed VoIP Phone Services for Small and Medium Businesses
With our VoIP services, you can stay connected to your customers, employees, and stakeholders no matter where you are. Our hosted Voice over IP solutions are designed for scalability and flexibility for small to medium businesses, so you can easily adjust your communication services as your business grows. Plus, our intuitive user interface makes it easy to manage your VoIP services with little effort.
Discover the Power of VoIP: 6 Benefits for Small to Medium-Sized Businesses
Advanced Features
Experience the power of advanced PBX features like call queuing, call recording, and visual voicemail. Take advantage of digital presence indicators, HD audio, color LCD displays, and dual gigabit ports with integrated POE for enhanced functionality.
Seamless Communication
Stay connected with comprehensive Unified Communications solutions, including VoIP, business text messaging, desktop, and mobile apps. Enjoy hassle-free collaboration, whether you're in the office or on the go.
Flexibility and Mobility
Communicate effortlessly across all devices using the intuitive VoIP app for iPhone and Android. Stay productive with Cytracom Desktop while working remotely or on the move.
Cost Savings
Say goodbye to expensive traditional phone systems. With Cytracom VoIP, enjoy unlimited calls, competitive pricing, and no hidden fees. Maximize your budget and allocate resources to other areas of your business.
Simplified Integration
Easily integrate Cytracom VoIP with your existing systems, such as Microsoft 365. Streamline your workflows and improve efficiency with a unified experience across voice, desktop, and mobile.
Reliable Performance
Benefit from Cytracom's software-defined networking and security capabilities, ensuring secure and uninterrupted communication. Say goodbye to call drops and poor audio quality.
Managed VoIP Support and Consulting
At AdvaTech Solutions, we pride ourselves on being the experts in VoIP consulting and support for small and medium businesses. Our team of experienced professionals understands that each business has unique needs that require tailored solutions. That is why we offer comprehensive managed VoIP services to help your business thrive. With our assistance, you will experience peace of mind knowing that you have a dedicated team managing all your VoIP solution needs. Let AdvaTech Solutions take care of your VoIP services and help your business achieve success.
Unlimited Calls
Unlimited calling with the United States and Canada.
Text Messaging
Messaging and collaboration between mobile and desktop application.
Visual Voicemail
Manage voicemail messages from a single screen.
One Number on all Devices
One phone number covers your phone, desktop application, and mobile device.
No Contracts
No long-term contracts. Your business is earned every day.
Call Queuing
You can place callers in a queue to wait for the next agent to answer the line.
Call Recording
Improve compliance and training by enabling recording of incoming and outgoing calls.
Auto Attendant
Your virtual receptionist is able to answer the call and route the caller to the correct location.
Local Support
Local VoIP support team dedicated to simplifying your voice services.
Quick and Easy Onboarding
Step 1Sign Up
For Services
Step 2We Conduct an IT Assessment and
Report the Findings
Step 3Start Getting
Support
AdvaTech Solutions Benefits
Expert VoIP Services Support and Consulting
25+ Years of Reliable Support
We Understand Your VoIP Challenges
Streamlined Business Communications
Fast VoIP Support (no waiting days for a response)
Stay Connected Anywhere, Anytime
Integrates with Office 365 and Other Applications
Fixed Monthly Costs, Allowing For Easy Budgeting
Future-Proof Communications Platform
HEAR WHAT OUR CLIENT HAVE TO SAYWE LOVE THEM
Not Ready to Book a Discovery Call Yet?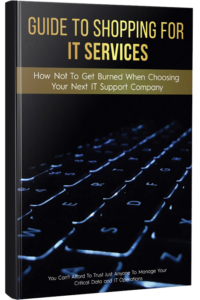 "What Every Small Business Owner Must Know About Protecting And Preserving Their Company's Critical Data And Computer Systems"
This report will outline in plain, non-technical English common mistakes that many small business owners make with their computer network that cost them thousands in lost sales, productivity, and computer repair bills, as well as providing an easy, proven way to reduce or completely eliminate the financial expense and frustration of these oversights.