Dallas Cyber Security Services
Protecting Small and Medium Businesses with Top-Notch Cyber Security Services and Compliance Support in Dallas
25+ Years of Excellent Service
"Every IT solution we deploy and manage starts with a focus on cybersecurity to ensure your network and data stay secure. Our team of experienced professionals takes a proactive approach to cybersecurity, implementing the latest technologies and best practices to protect your business from cyber threats. With our cybersecurity measures in place, you can rest assured that your network and data are safe and secure."
Small Businesses Need Cyber Security Companies in Dallas
Are you struggling to navigate the complex world of IT security? It can be a daunting and costly task without the guidance of a professional Cyber Security company trained in all aspects of security. Many small and medium-sized businesses still rely on traditional firewalls and locally installed antivirus software, which have proven to be ineffective against modern-day cyber-attacks. This is where AdvaTech Solutions comes in. We offer managed IT Cyber Security solutions to businesses like yours, providing expert guidance and protection to help keep your data and systems safe.
Power of Strong Cybersecurity
6 Benefits for Small to Medium-Sized Businesses
Robust Protection
Safeguard your business against evolving cyber threats with strong cybersecurity measures. Shield your sensitive data, intellectual property, and customer information from unauthorized access, ensuring peace of mind for you and your clients.
Proactive Defense
Proactively identify and mitigate potential vulnerabilities before they can be exploited by cybercriminals. Stay one step ahead with advanced threat intelligence and real-time monitoring, minimizing the risk of data breaches and costly disruptions.
Regulatory Compliance
Fulfill regulatory requirements and industry standards effortlessly. Strong cybersecurity solutions help you maintain compliance with data protection regulations, such as CMMC, GDPR, HIPAA, and PCI-DSS, avoiding hefty fines and reputational damage.
Business Continuity
Ensure seamless operations and uninterrupted productivity by implementing robust cybersecurity measures. Protect your critical systems and data from ransomware attacks, accidental deletions, and other threats that can bring your business to a halt.
Enhanced Customer Trust
Build trust and loyalty among your customers by prioritizing their data security. Show your commitment to protecting their confidential information, strengthening your reputation as a secure and reliable business.
Peace of Mind
Enjoy peace of mind knowing that you have a robust cybersecurity framework in place. Focus on growing your business without worrying about cyberattacks, knowing that your valuable assets are protected by cutting-edge technology and expertise.
Optimizing Cyber Security with a Layered Approach
In today's digital landscape, protecting against cyber-crime is a growing challenge. Traditional antivirus software falls short in defending against sophisticated attacks. At AdvaTech Solutions, we understand the importance backup and disaster recovery plays in safeguarding businesses. By collaborating closely with our clients, we implement a layered cybersecurity approach that addresses the numerous network breach points, providing an enhanced level protection.
Security Operations Center
A Security Operations Center (SOC) is a centralized facility responsible for monitoring and analyzing an organization's security posture, detecting and responding to security incidents, and improving overall cybersecurity defenses.
Data Protection
Protecting data from cybercriminals is critical for maintaining data privacy and preventing financial loss. Measures such as using strong passwords, encryption, and implementing cybersecurity best practices can help safeguard sensitive information.
Network and Perimeter Security
Network and perimeter security involves implementing measures such as firewalls, intrusion detection systems, and access controls to protect an organization's network from unauthorized access, cyber attacks, and other security threats.
Advanced Computer Protection
Advanced computer protection involves using sophisticated security technologies such as artificial intelligence, machine learning, and behavioral analytics to detect and prevent cyber threats in real-time, ensuring optimal protection against modern-day attacks.
Vulnerability Management
Vulnerability management is crucial for safeguarding computer systems, networks, and enterprise applications against cyber threats via continuous identification, assessment, and mitigation of potential security weaknesses.
Managed Detection and Response
Endpoint Detection and Response (EDR) is an endpoint security solution designed to detect, investigate and respond to cyber threats. This cybersecurity technology is often required by cyber insurers
Dark Web Monitoring
Dark web monitoring is crucial for detecting and mitigating potential security threats as it allows organizations to monitor the dark web for compromised data and stolen credentials.
Staff Security Awareness Training
Security awareness training is essential for preventing security breaches and cyber threats as it educates employees on potential risks and promotes good cybersecurity practices within an organization.
Quick and Easy Onboarding
Step 1Sign Up
For Services
Step 2We Conduct an IT Assessment and
Report the Findings
Step 3Start Getting
Support
Small Business Benefits
Cyber Security in Dallas
Protect Customer and Employee Data
Prevent Financial Loss From Cyber Attacks
Compliance With Industry And Legal Regulations
Maintain Business Reputation and Trust
Prevention of Business Interruption and Downtime
Safeguard Against Ransomware Attacks
Protection of Intellectual Property
Prevention of Identity Theft
Improved Network and System Performance
Enhanced Overall Business Security Posture
HEAR WHAT OUR CLIENT HAVE TO SAYWE LOVE THEM
Not Ready to Book a Discovery Call Yet?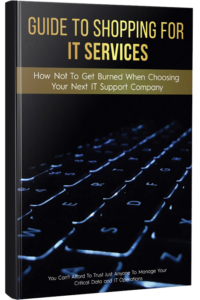 "What Every Small Business Owner Must Know About Protecting And Preserving Their Company's Critical Data And Computer Systems"
This report will outline in plain, non-technical English common mistakes that many small business owners make with their computer network that cost them thousands in lost sales, productivity, and computer repair bills, as well as providing an easy, proven way to reduce or completely eliminate the financial expense and frustration of these oversights.